Hamilton Meeting
Get rid of ghost bookings at your workplace with Hamilton Meeting Room Booking Software. The software connects to your office calendar – MS Outlook or MS Exchange, allowing you to book a meeting room and a video conference directly from your calendar appointment.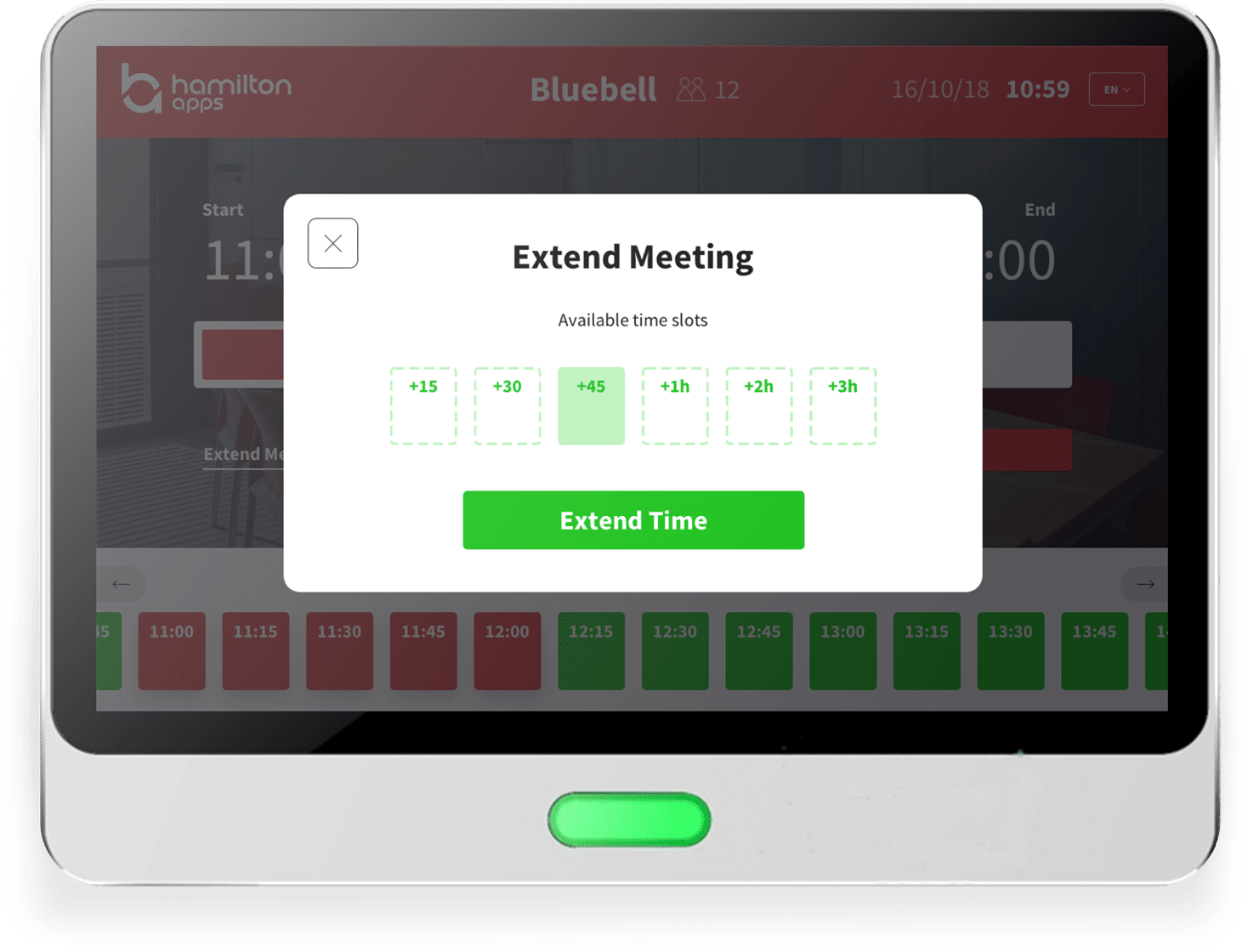 Easy Meeting Room Booking Anywhere, Anytime!
Book meeting room on-the-move via Hamilton Meeting. Invite and notify colleagues, order catering, all with a few clicks. It was never this easy to book a meeting room.
Save time & increase productivity
Scheduling meetings is simple and fast with Hamilton Meeting. It gives your employees more time to focus on other tasks. Schedule weekly or recurring meetings and send reminders to notify participants.
Get rid of ghost Bookings
Get rid of no-show meetings and increase space utilisation. No-show status will prompt the system to free up a room within a set time frame. Optimise your meeting room usage with Hamilton Meeting.
Understand Your Workplace Better
Hamilton Meeting lets you understand which meeting room is used the most and when. The powerful analytics will help your Facilities Team understand how your workplace resources are being utilised.

Always the right tool for you.
Not sure what solution is right for you?
Contact us for more information.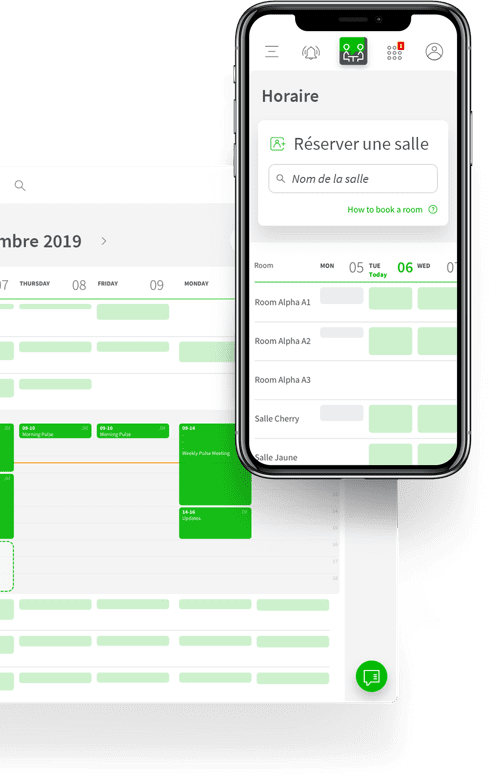 Top Features
Easy Installation
Hamilton Meeting adapts to your environment: supporting Active Directory, Single Sign-On (SSO), RFID badges. Benefit from a solution based on an agile and powerful ecosystem.
Order Catering & Resources
Order catering, projectors, screens, flipboards and anything else you might need for a productive meeting, from within the software. You can set recurring orders for your weekly meetings.
On-The-Go Facility
Book meeting rooms on the go via a mobile or using our attractive 10-inch tablet mounted outside of each Meeting Room. Just a few simple taps or a swipe of your RFID badge.
Microsoft Exchange & Office 365
Hamilton Meeting connects with your existing office calendar: Microsoft Exchange and Office 365. The software empowers the tools you love and eliminates double booking.
Video Conference
Share video conference link along with the room booking details with your colleagues for a seamless conference call.
Smart Reports
Get detailed reports about resource usage, attendance, no-shows, peak hours and other key information.
Made For You
Our meeting room solution is simple to use and built keeping your needs in mind. We help all kinds of businesses: small to big corporations.
Invoicing
Produce invoices instantly to third parties or assign the costs to the relevant cost centre internally. Track the resident's usage of resources and services such as catering, parking etc.
"We couldn't be happier with Hamilton Meeting as the users find the software easy and intuitive. Our staff can order catering and resources efficiently. It easily integrates with our systems and adds real value to our workspace."