Hamilton Meeting
Meeting room management software
Hamilton Meeting's meeting room management software offers an all-in-one solution for optimizing the use of your meeting rooms and organizing online bookings.
With an intuitive interface and features such as statistics, you can keep a constant eye on your bookings.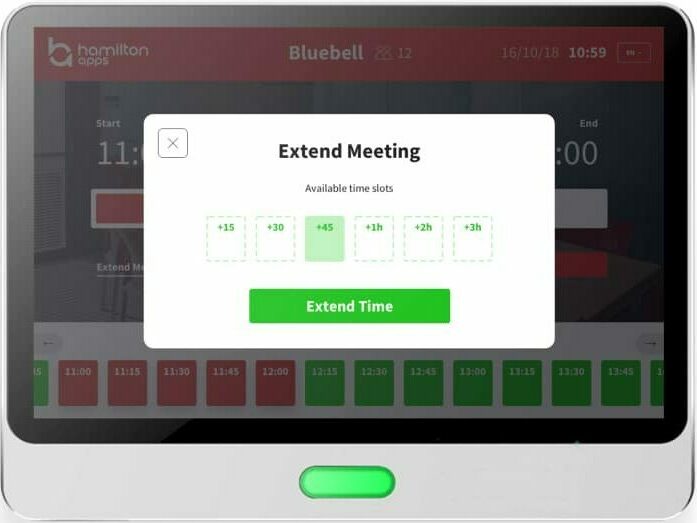 Hamilton Meeting, your all-in-one meeting room management software
Do you have a large number of meeting rooms and want to organize the reservation and management system efficiently? Hamilton Meeting offersefficient, easy-to-use software to organize the booking of workspaces for your employees or collaborators.
Discover the advantages of our reservation and management system for your meeting rooms.

Easy Meeting Room Booking Anywhere, Anytime!
Book meeting room on-the-move via Hamilton Meeting. Invite and notify colleagues, order catering, all with a few clicks. It was never this easy to book a meeting room.

Save time with a fast, efficient room reservation system
Hamilton Meeting's intuitive interface makes booking one-off or recurring meeting rooms a breeze. Your collaborators or employees free up time to concentrate on what really matters.

Get rid of ghost meetings with a smart app
With Hamilton Meeting, you avoid the risk of reserved, unoccupied meeting rooms. Our intelligent sensors detect the absence of occupants and release the room or workspace within a chosen timeframe, enabling you to make the most of your square footage. This optimizes meeting room management.
Understand Your Workplace Better
Analyze a wide range of data relating to the management of meeting rooms and associated services. Statistics will help you understand your staff's needs and optimize your resources to meet them. Visualize current and upcoming meetings using the room reservation schedule. Prioritize reservations with different employee roles.

Always the right tool for you.
Not sure what solution is right for you?
Contact us for more information.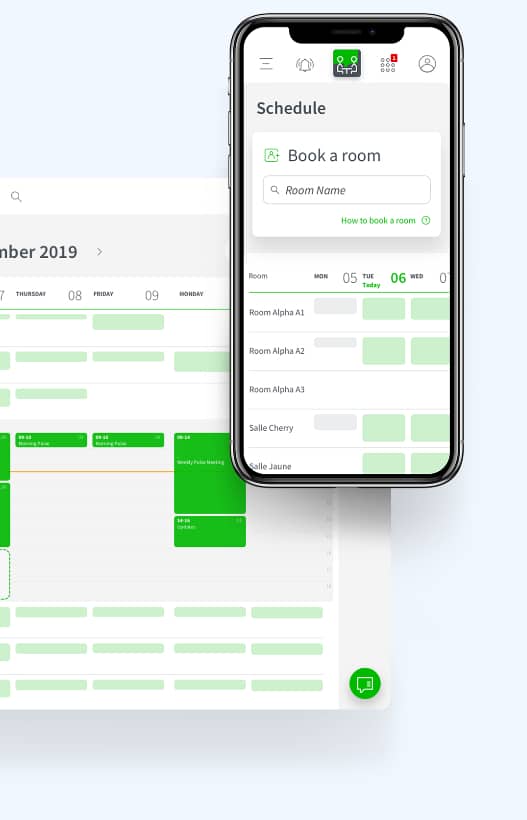 Features of your meeting room management software
"We couldn't be happier with Hamilton Meeting as the users find the software easy and intuitive. Our staff can order catering and resources efficiently. It easily integrates with our systems and adds real value to our workspace."