Hamilton Workplace
Coworking management software
Manage coworking space reservations with Hamilton Workplace management software. A powerful, intuitive tool, it enables you to optimize the operation of your smart buildings.
From building and coworking management and reservations to office optimization, discover all the features of your coworking software.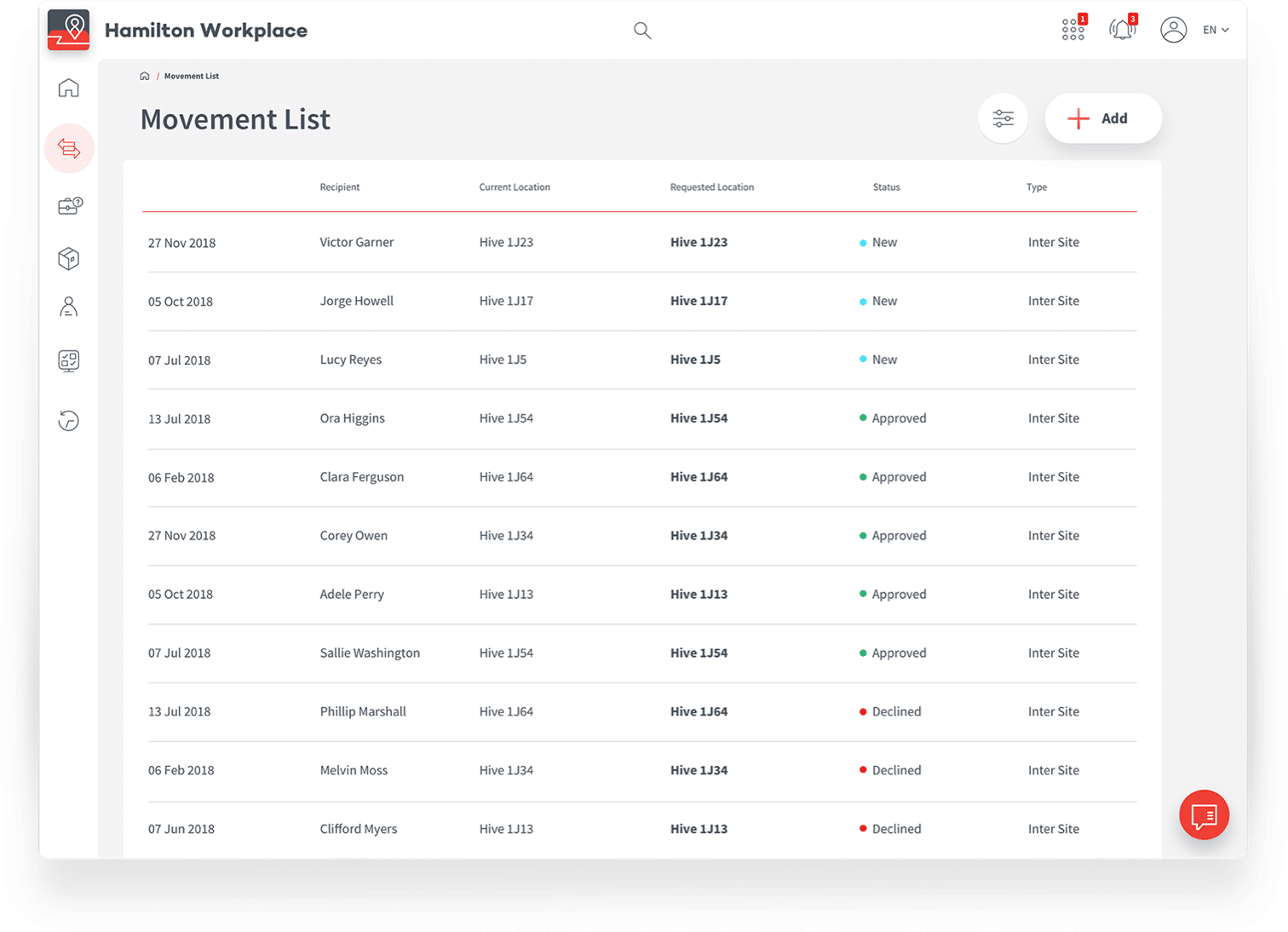 The benefits of Hamilton Workplace coworking management software
Hamilton Workplace is a modern, intuitive digital management tool for booking coworking spaces with ease. Discover the features and benefits of your workspace management software and stay in control of your offices to deliver a smooth, optimal experience for all your employees or collaborators.

Manage your buildings and workspaces
With your management software, easily manage all workspace reservations such as meeting rooms, offices and all other requests. Discover a 100% digital experience that can be customized according to your available space. Your workspace management software adapts to your needs.

Locate Colleagues
Thanks to all the data attached to workstations, you can easily track the location of your members and collaborators in real time, so you can keep control of the available workspaces.

Manage your legal obligations with your management software
Get rid of paper and complex processes, while meeting current regulatory requirements. Hamilton Workplace helps you manage employee and member authorizations and prevention plans in real time.

Instant Workspace Booking
Save time by instantly booking a meeting room, private workspace or Flex Office from the interactive floor plan. Color coding helps you identify available rooms and workstations at a glance. Your Hamilton Workplace software features an intuitive interface for quick and easy booking.

Always the right tool for you.
Not sure what solution is right for you?
Contact us for more information.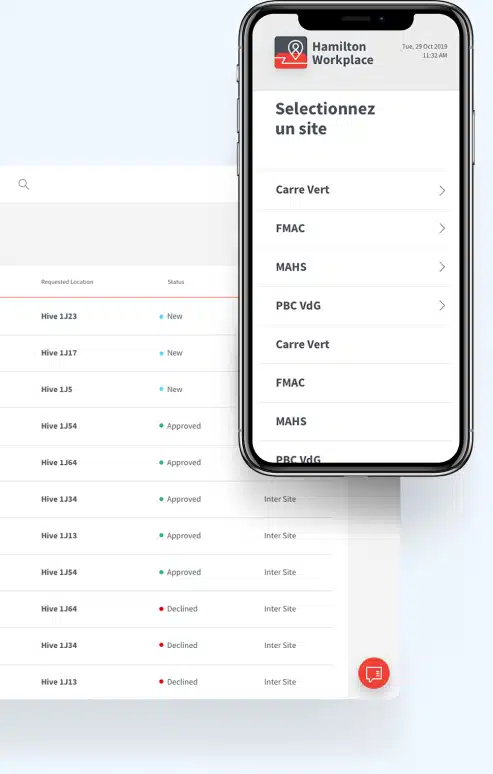 Features of your coworking management software Hamilton Workplace
"We have developed Hamiton Workplace keeping in mind the requirements of your workforce and those involved in managing a smart building. The product centralises all the information related to people and locations, allowing you to better manage your resources."