Hamilton Facility
Hamilton Facility helps you manage service requests in your facility. It's just not a ticketing system but an ecosystem which helps your employees fix things at work. Have a complete overview of all requests and be able to respond quickly.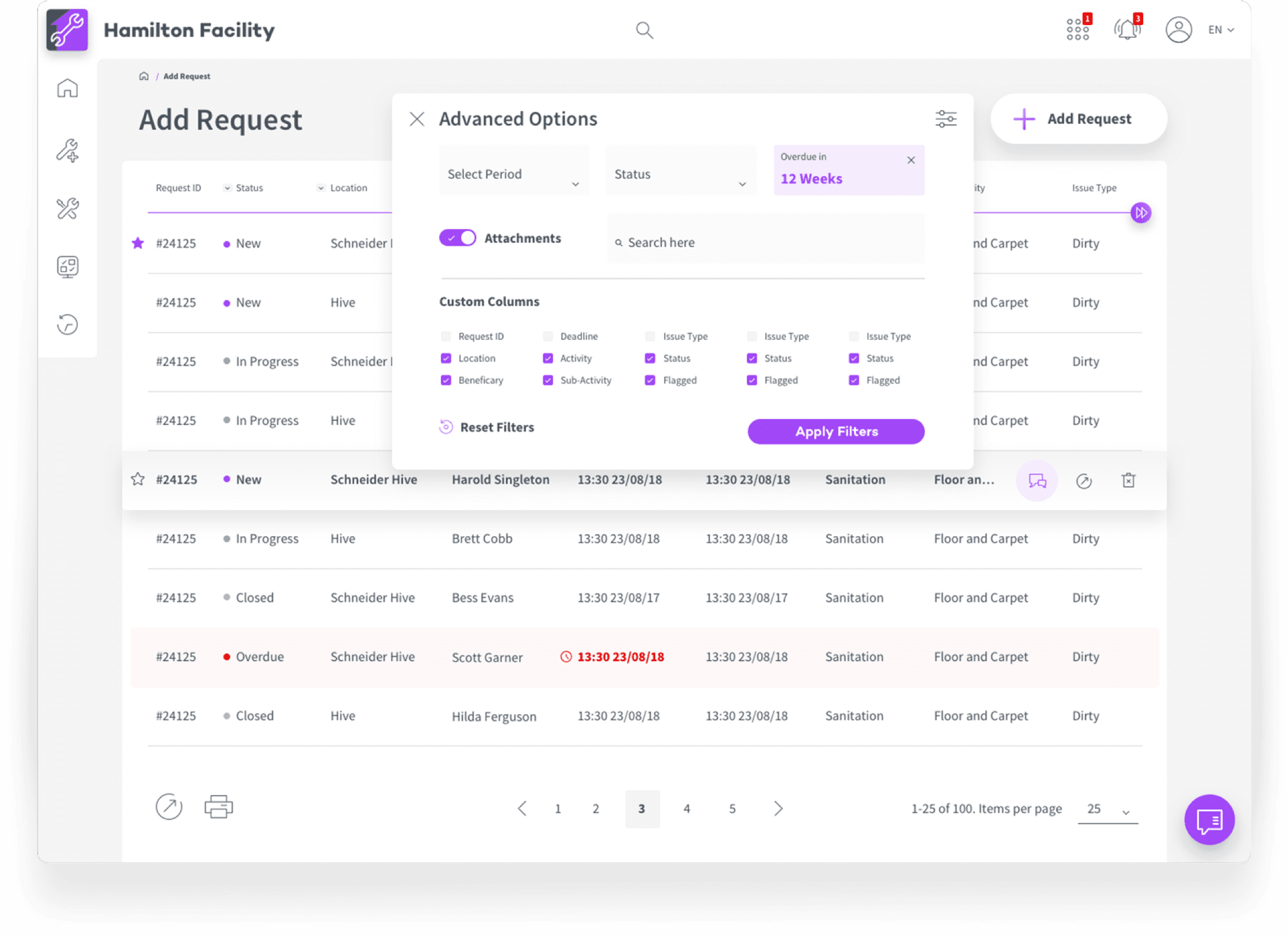 Powerful Ticketing System
Your employees can report on any fault or incident that they discover directly to the Facility Team. For example, a ticket can be created for replacing a broken chair or printer malfunction. Pictures and comments can be added to a ticket. The ticket is a sort of to-do that can be checked off when the problem is fixed.

Total Control
Your Facilities Managers have a full overview of all incidents within your organisation. You can set the system to assign a task to a specific person or a group. That way you know who is doing what.

Upgrade Your Facilities Services
Hamilton Facility helps your Facilities Team manage service requests digitally. Improve workflow and efficiency by assigning, scheduling, tracking and maintaining work records. Get things fixed faster.

Happy Employees
Your employees will know what's happening at each step of the way and will receive a short survey upon completion of the task, giving important feedback for the Facilities Team management.

Always the right tool for you.
Not sure what solution is right for you?
Contact us for more information.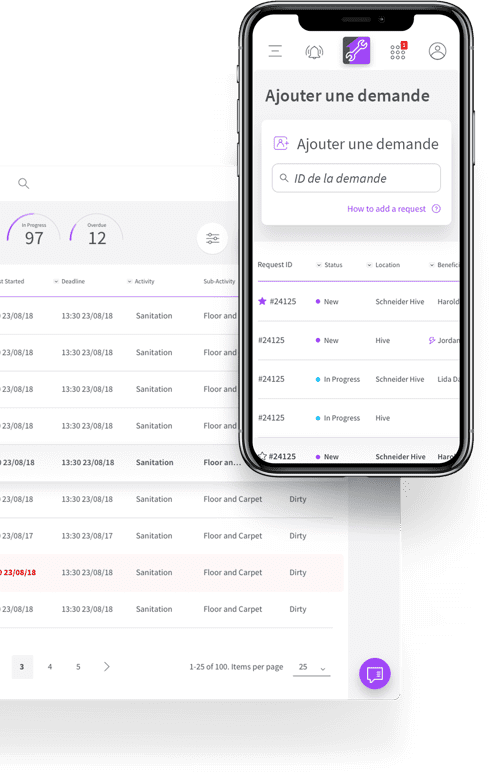 Top Features

Easy Installation
Hamilton Facility is easy to setup and use. Our software can be cloud based or installed as an On-Premise solution. Of course, we are there to help you all the way.

Adapts to Your Needs
We understand every workplace is different and that's why Hamilton Facility can be adapted to the way your organisation works. Customise the handling of incidents, set deadlines and define your workflow.

Define KPI
Managers can define KPIs and easily monitor individual and collective performance of staff or subcontractors and reward superheroes for their work. Help your Facilities Team complete tasks faster.

On-The-Go Facility
Your employees can report a fault or an incident directly to your Facilities Team using their smartphones. They have the option to attach a picture along with the incident ticket.

Never Miss A Deadline
Prioritise tasks and create customisable alerts when necessary. For example, get alerted if an incident is still not solved a day after the due date. With Hamilton Facility, you can focus on the tasks that demand your attention.

Multiple Locations & Languages
Our solution is scalable. Manage one office or multiple offices across the globe with our solution.

Smart Reports
See, at a glance from your dashboard, critical tasks and where you need to put additional resources. Create detailed reports compiling data on pending and completed tasks. Gain insight into your operations and respond quickly.

Mobility
Your facility management teams can quickly process requests for assistance directly from their mobile devices or tablets.
"Hamilton Facility has been made available to all employees at our headquarters. The solution helps our staff to report service requests to the facility team and track the progress in real-time. Thanks to the quick processing of facility requests and to the faster service response, we were able to significantly improve employee satisfaction and the overall well-being at the workplace."