Hamilton Facility
Intervention management software
Hamilton Facility's maintenance management solution enables you to efficiently manage all internal requests within your company.
Thanks to this management solution, all maintenance operations are centralized and prioritized within an intuitive software package.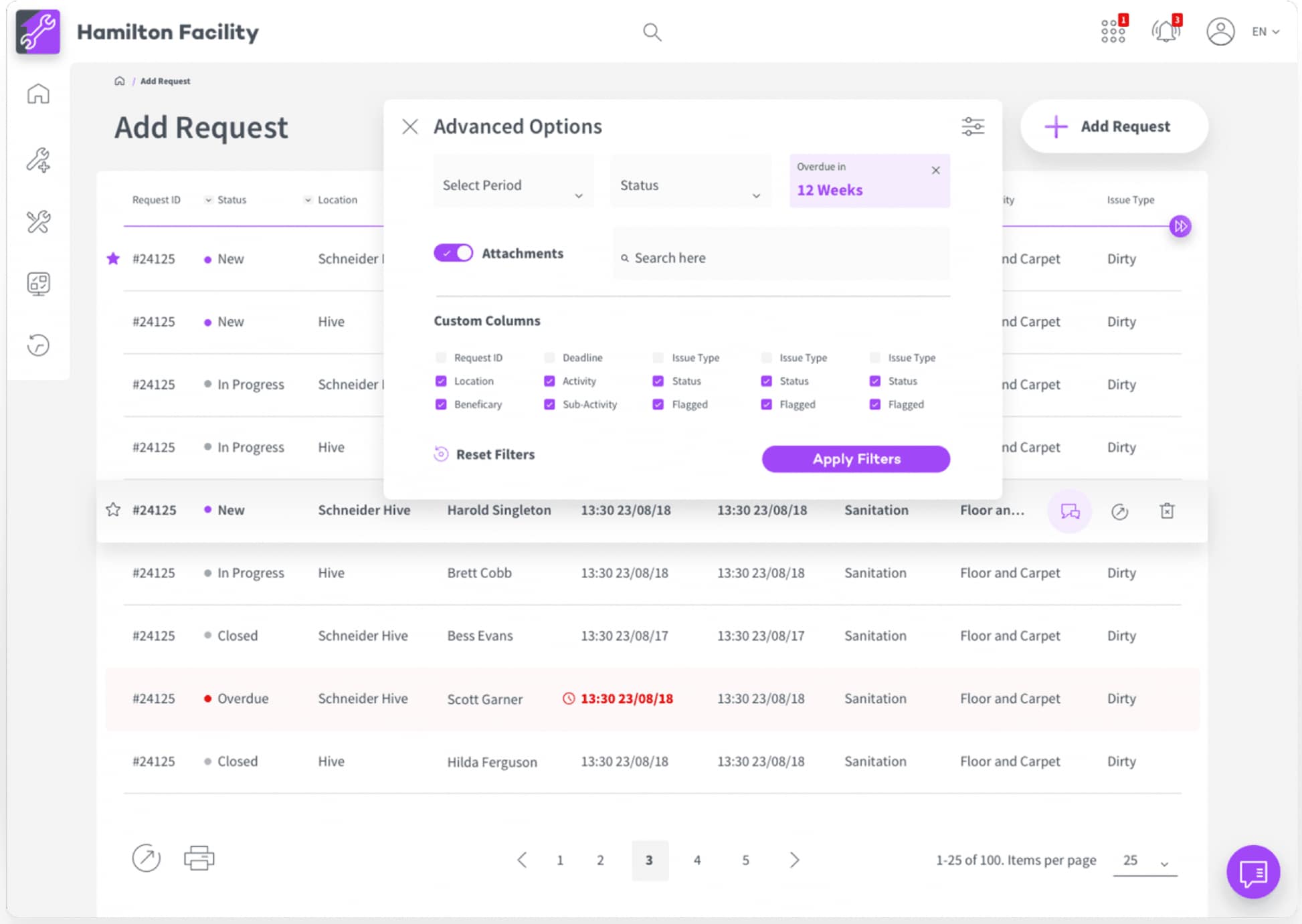 The advantages of Hamilton Facility, your in-house electronic concierge solution
Whatever your business, it's hard to handle every request efficiently. Hamilton Facility is a service and maintenance management solution that enables centralized scheduling of requests in a single software package. From the repair of a broken chair to a water damage emergency, our customizable intervention software is an invaluable tool for your business.

Manage all your service requests
Your employees can make their own service requests directly to your FM teams via the software. Whether it's a broken chair, a broken printer or an air-conditioning problem, the progress of the request is tracked and closed only after satisfaction. The application can also be used to prioritize interventions according to urgency.

Total Control
The service management system enables facility managers to organize the distribution of tasks to respond more effectively to maintenance requests. You'll have a clear overview of your teams' workloads, and be able to regularly monitor your maintenance requests via a schedule on your software.

Upgrade Your Facilities Services
With Hamilton Facility, you benefit from a powerful maintenance management software package. The solution gives you the opportunity to improve your workflows, challenge your procedures and evaluate performance, to meet the needs of your employees and your customers.

Evaluate the satisfaction of each intervention
Your employees can track the progress of their service requests at every stage, directly on the software. The system enables you to assess the satisfaction rate, so that you can reinforce or adapt your methods and interventions according to your needs. The dashboard identifies the workload in advance, enabling you to adapt the organization of your reception teams and set up a schedule of interventions.

Always the right tool for you.
Not sure what solution is right for you?
Contact us for more information.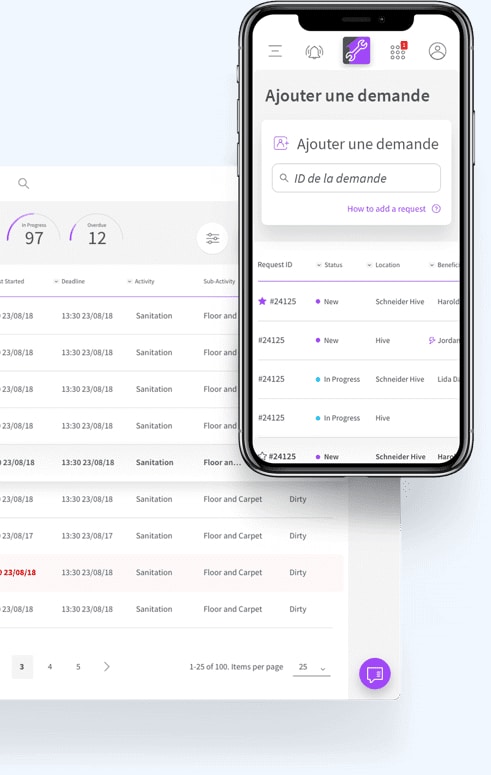 Features of your Hamilton Facility ticketing solution
Hamilton Facility, an efficient and secure solution for managing interventions
Hamilton offers an efficient and secure solution for managing interventions. Our technicians tailor every action to the customer and the reality on-site.
Request a demo and test our intervention solution within your company. Hamilton Facility is an intuitive and efficient service for resolving malfunctions in your business.
Find out more about your computerized in-house concierge system.
"Hamilton Facility has been made available to all employees at our headquarters. The solution helps our staff to report service requests to the facility team and track the progress in real-time. Thanks to the quick processing of facility requests and to the faster service response, we were able to significantly improve employee satisfaction and the overall well-being at the workplace."