Helping you build the workplace of the future
Hamilton Apps is a global leader in workplace technology, offering an extensive range of solutions within a single integrated platform.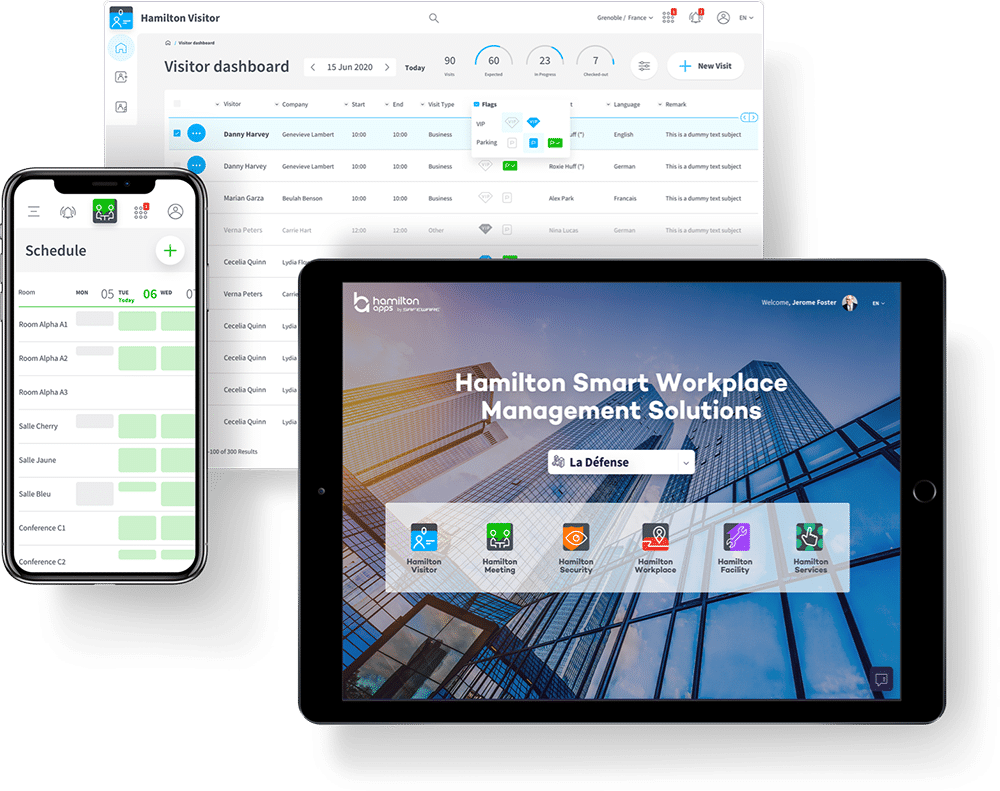 The Smart Workplace portal
Give your employees the workspace they deserve. Discover our Smart Workplace Portal
What's new?
An overview of some of the new features we're working on.