Hamilton Security
Hamilton Security is a powerful incident reporting and ticketing system providing easy-to-use systems and efficient management of various security events. The product enables you to exchange instructions and critical information between shifts. It provides comprehensive visibility of all occurring incidents affecting your sites.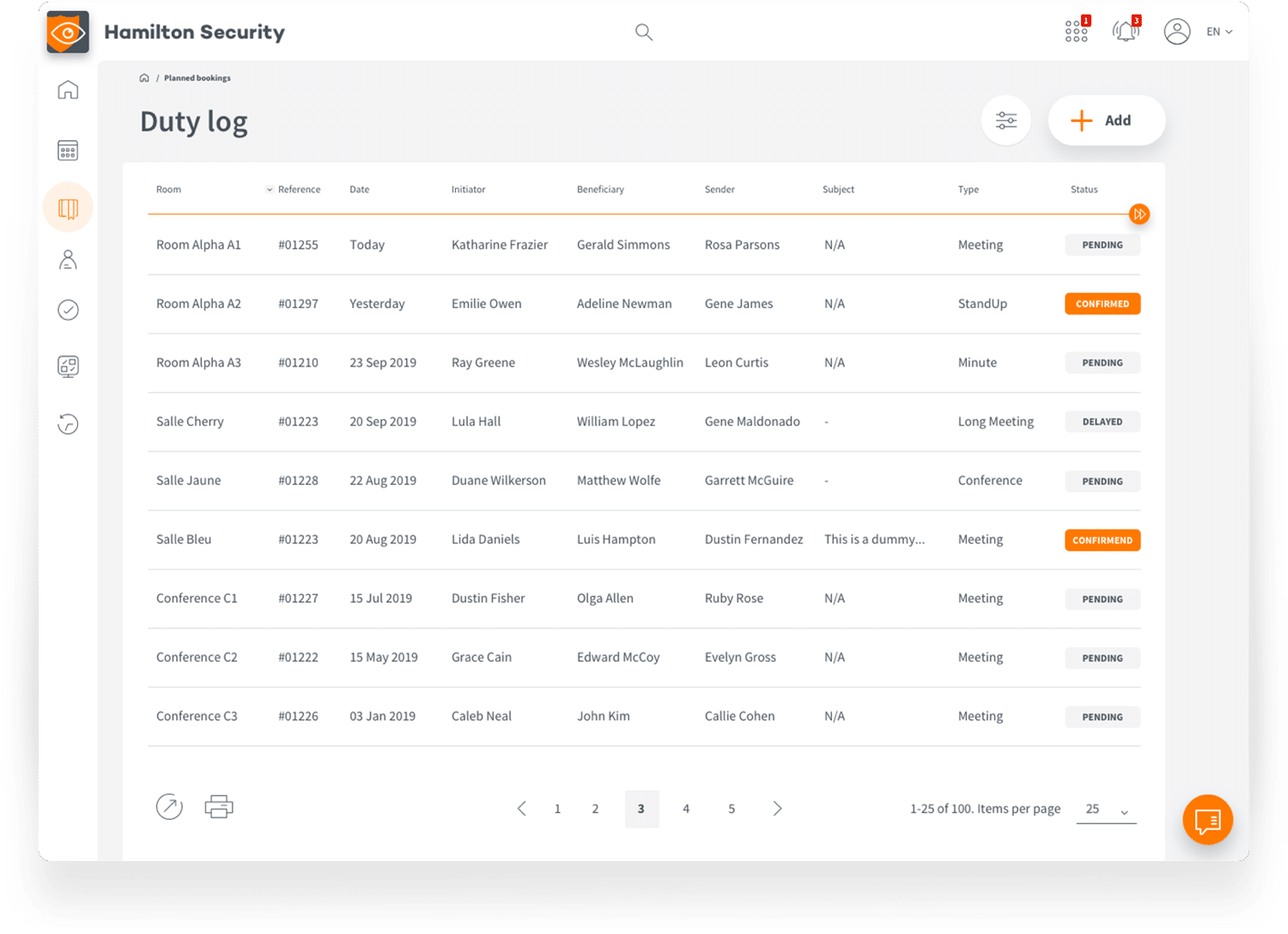 Upgrade Your Building Security
Upgrade the security of your building by equipping your security team with Hamilton Security. Security managers can start their day with up to date critical information and incident reporting which has been sent to their smartphone.
Realtime Incident Management
Send instant notifications by text or email to your team. Share relevant information about an incident for faster decision making and monitor the progress of a task.
Full traceability
Security managers can track all incidents, from opening to closure. They can process incidents by assigning tasks to the security team, including single or recurring tasks such as routine security checks.
SmartDashboards
Understand how your site resources are being utilised. Optimise your resources where they are really needed. Smart reporting will help your Facilities Team identify resource constraints before they happen.

Always the right tool for you.
Not sure what solution is right for you?
Contact us for more information.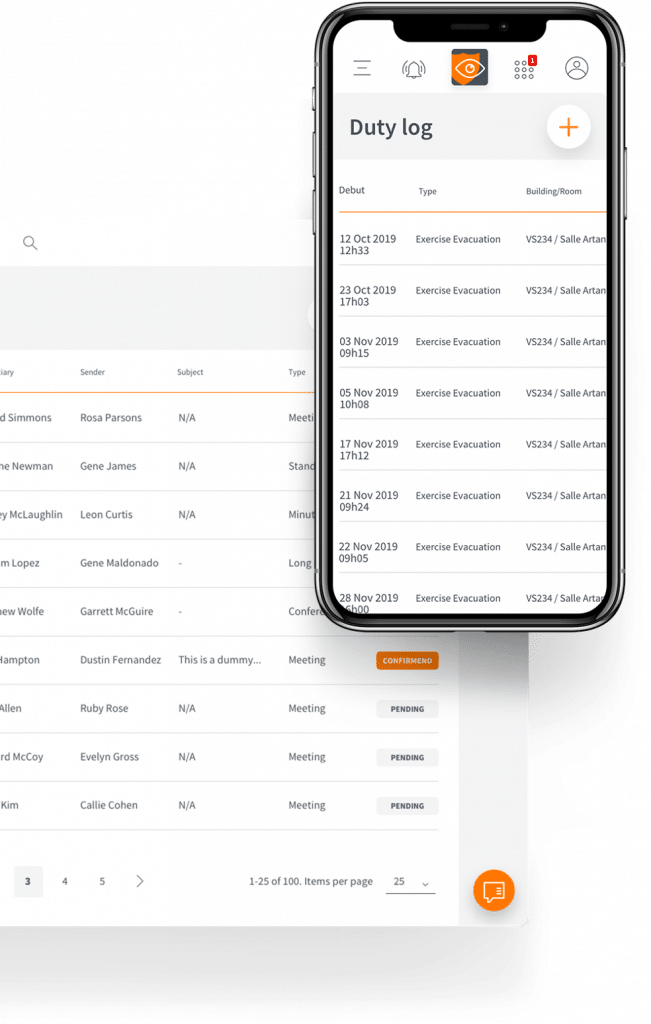 Top Features
Smart automation
Automation helps your security team follow the standardized processes and instructions. You can assign tasks, check their progress, store operating instructions and manage incidents from start to completion.
Total Visibility
Get an overview of all security incidents occurring on site: intrusions, vandalism, emergency alerts, water leaks, etc. Have full visibility of all current security related matters.
Identification & Authentification
Security team members have to authenticate themselves each time they enter information into the system for full traceability. Optional fingerprint-reading makes this process easy, secure and fast.
Mobility
Your security team has 24/7 on-the-go access to Hamilton Security. Use it on mobile devices such as tablets or smart phones. Multi-device access for mobile workforce.
Manage Work Log
Each member of your team gets a personalised dashboard and can overview the tasks assigned to them before starting their shift.
Mission Diary
Display new and recurring tasks to a team member's dashboard before the start of their shift. Managers can monitor task execution and provide support if needed.
Library
Instructions are available instantly for your security team. Your security team will know how to respond to a specific incident and act as per the standard operating procedures (SOP).
Multiple Locations & Languages
Hamilton Security can be installed at multiple locations and managed centrally. It adapts to your organisation's safety and security workflow.
"For more than 10 years, we have been satisfied with the Hamilton Apps by Safeware solutions, which allow us to welcome a maximum number of visitors, in a minimum of time and with complete peace of mind. Hamilton Security, for example, allows a smooth handling and a qualitative control of safety and security as well as a global vision of our sites. "