Hamilton Security
Hamilton Security, your security incident logbook software
Hamilton Security is an efficient, high-performance security incident solution. The intuitive interface gives you complete visibility, in real time, so you can keep an eye on events at your sites.
Modernize your building security with our security incident management solution.
Hamilton Security, your security incident solution
Hamilton Security offers you an efficient and intuitive digital solution for managing your security incidents tracking, so you can stay in control of your website.
Why subscribe to our IT security system? Discover the main advantages of our electronic security system.
Hamilton Security remains at the heart of your concerns to meet your need for safety and security.

Upgrade Your Building Security
Upgrade the security of your building by equiping your security team with Hamilton Security. Your round teams and security safety agents benefit from a powerful 100% digital tool that optimizes their management, facilitates their collaboration and reinforces their vigilance.

Realtime Incident Management
Send automatic SMS or email notifications to your round teams. Share important information about an incident to support rapid decision-making, and always keep an eye on the progress of ongoing tasks. With real-time management, you stay in control of your business.

Full traceability
Your round teams can track the progress of all incidents, from start to finish. Your managers can monitor the resolution of incidents by assigning specific or recurring tasks to their agents. You keep a secure history of all data.

SmartDashboards
The intelligent dashboard gives you a global view of your teams' activity in real time. Analyze incidents and find appropriate solutions in the event of recurrence. You can then adapt your SOPs accordingly.

Always the right tool for you.
Not sure what solution is right for you?
Contact us for more information.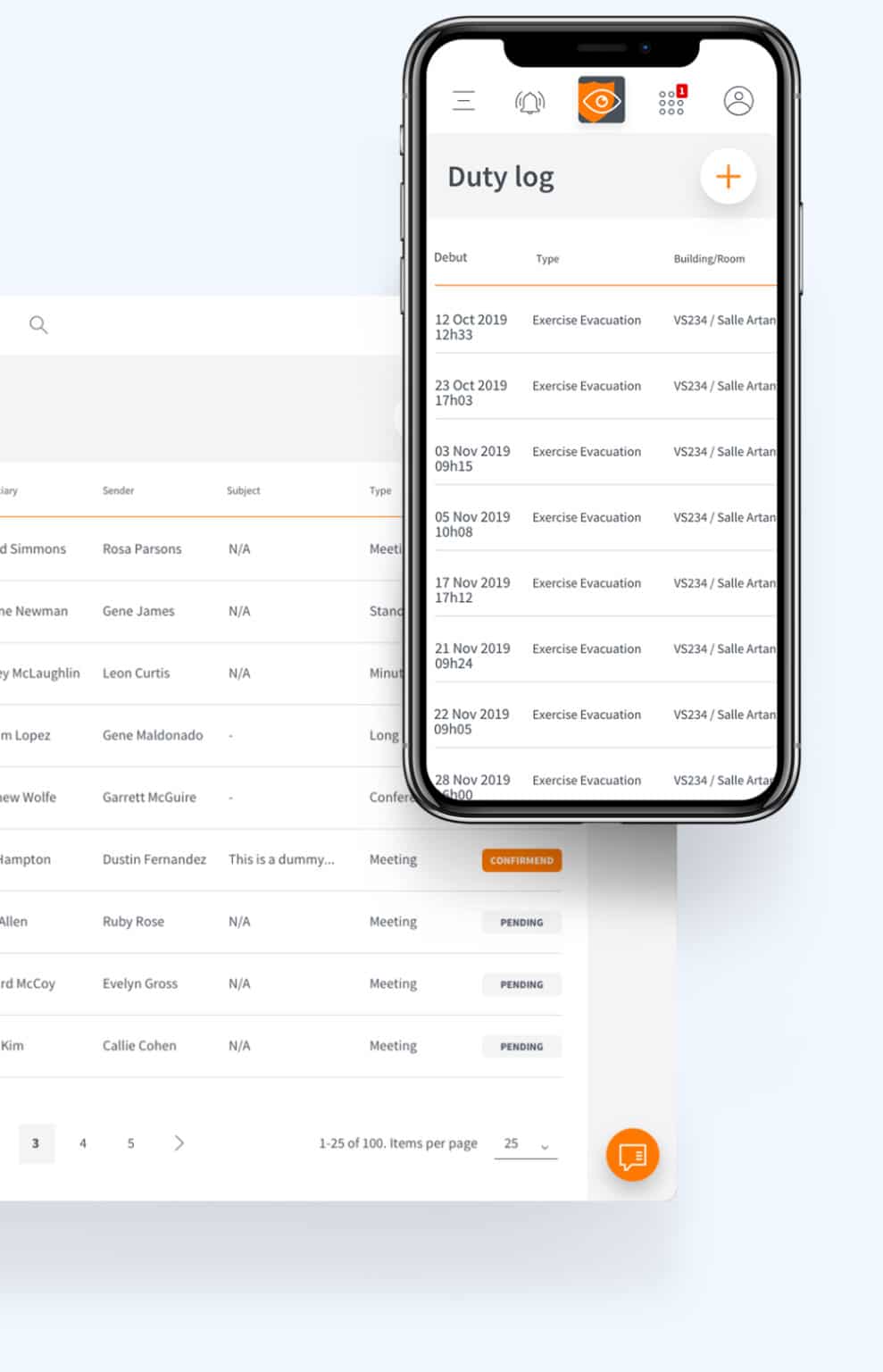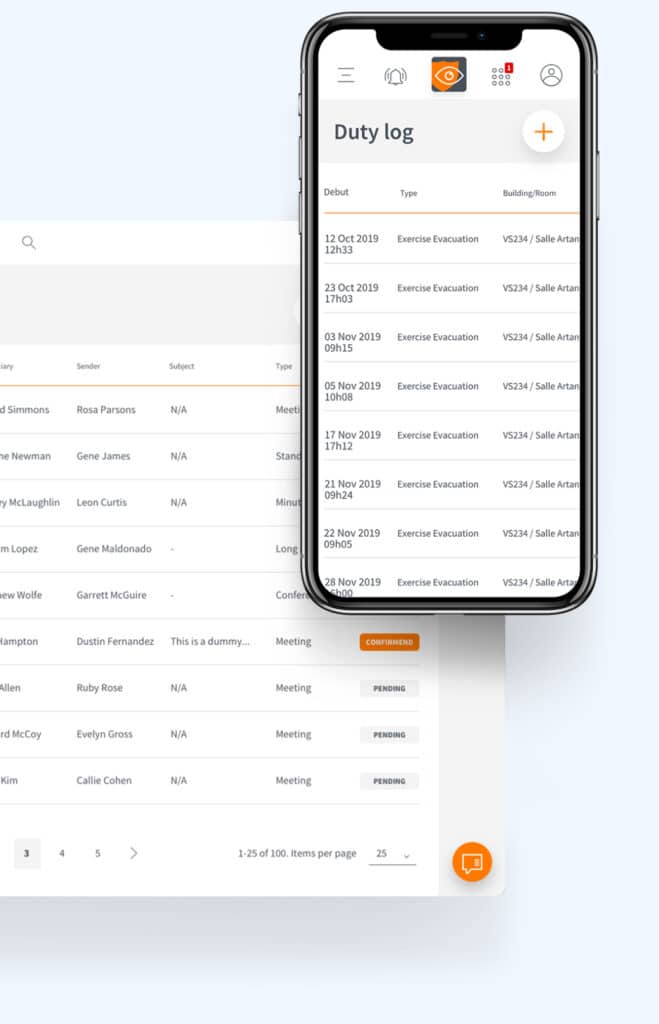 The different functions of your incident reporting and ticketing software
Hamilton Security, your incident management software
Your security incident report software references all incidents and events that have taken place, so that the agents taking over can be kept informed. Hamilton Security is an indispensable collaborative tool for incident management. The tool is used in Desktop mode.
Thanks to its traceability system, activity statistics and library of instructions, your agents will be able to intervene according to the problems and events that arise within your company.
"For more than 10 years, we have been satisfied with the Hamilton Apps by Safeware solutions, which allow us to welcome a maximum number of visitors, in a minimum of time and with complete peace of mind. Hamilton Security, for example, allows a smooth handling and a qualitative control of safety and security as well as a global vision of our sites. "